Welcome...
to Hittinger Financial, founded in 1982 and headquartered in Whitehall, Pennsylvania, while proudly servicing valued clients throughout the Lehigh Valley and the United States. Whether you visit our office or online, our unwavering goal is to make your experience a rewarding one.
At Hittinger Financial we offer a personalized and professional approach to delivering innovative financial strategies while building strong and lasting relationships. We offer objective advice - without the pressures from Wall Street, so we can ensure our clients' interests are number one priority. Our approach is designed to assist you in discovering your core values and strengths, coupled with our in-depth financial knowledge and acumen. By always keeping your objectives in focus, staying in contact throughout all market conditions, and making investment adjustments as economic or lifestyle conditions warrant; we uphold an uncompromising commitment to put you first!
Best Regards,
Kevin L. Hittinger, ChFC, CLU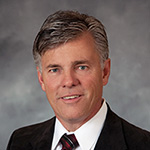 Helpful Content
Women must be ready to spend, on average, more years in retirement than men.
A letter of instruction provides additional and more personal information regarding your estate.
When your child has income, there's a good chance that he or she will need to report it and pay taxes.